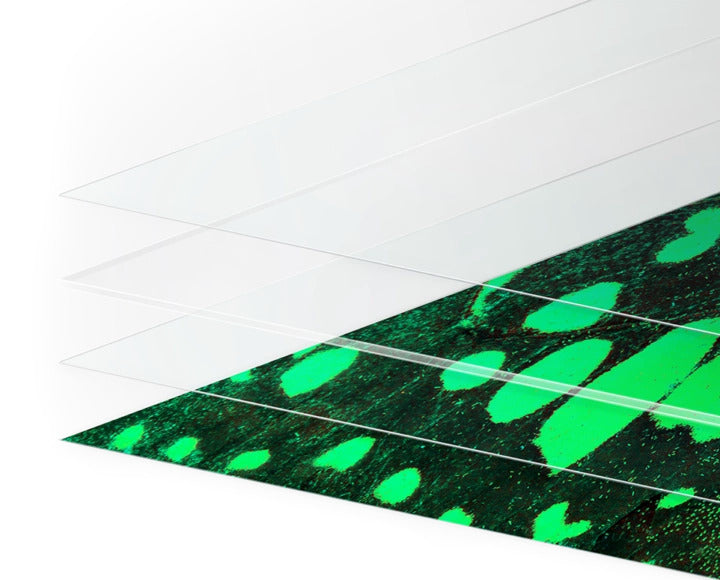 ARTGLASS AR 70
Pack of 4
Artglass AR 70 guarantees true colors, while the invisible magnetron sputtered coating virtually eliminates reflection. It is appreciated worldwide for its consistent quality, clarity, and elegant green reflection color.
HOW IT WORKS
Artglass AR 70 is made invisible by being coated with metal oxide ions in one of the largest magnetron deposition systems in the world. Our mind-bending technology ensures that the anti-reflective layers are as thin as 1/500th of the diameter of a human hair, and completely invisible to the eye.
Local Gulf Regional Stockiest -  UAE Emirates, Kuwait, Saudi Arabia, Oman, Bahrain, Pakistan, Dubai, Iran, Qatar.