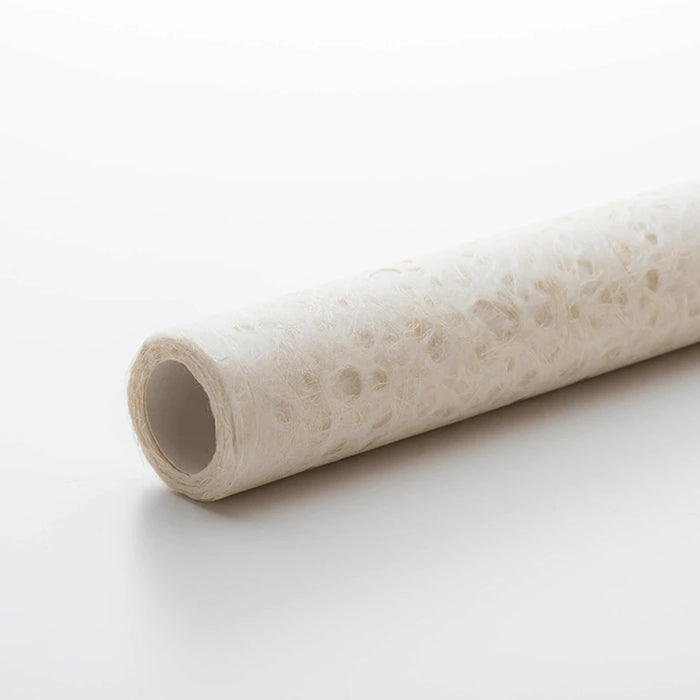 Awagami - Asarakusui Hemp Roll - 120cm x 10m - (Roll)
Awagami - Asarakusui Hemp Roll - 120cm x 10m - (Roll)
Asarakusui is one of Awagami's most popular papers. Although it has organic holes throughout the paper, Asarakusui is super-strong due to its very long hemp fiber content and is used worldwide by artists, designers, architects and crafters.… What will you do with this incredibly unique paper? *Please note we also offer 5 additional colors (in sheets) in the Awagami online shop as well.
weight:

 27gsm

Material: 100% Hemp

deckled edges: 2


Use: Collage, bookarts, decorative painiting, surface design, lighting, display and interior design
Local Gulf Regional Stockiest -  UAE Emirates, Kuwait, Saudi Arabia, Oman, Bahrain, Pakistan, Dubai, Iran, Qatar.