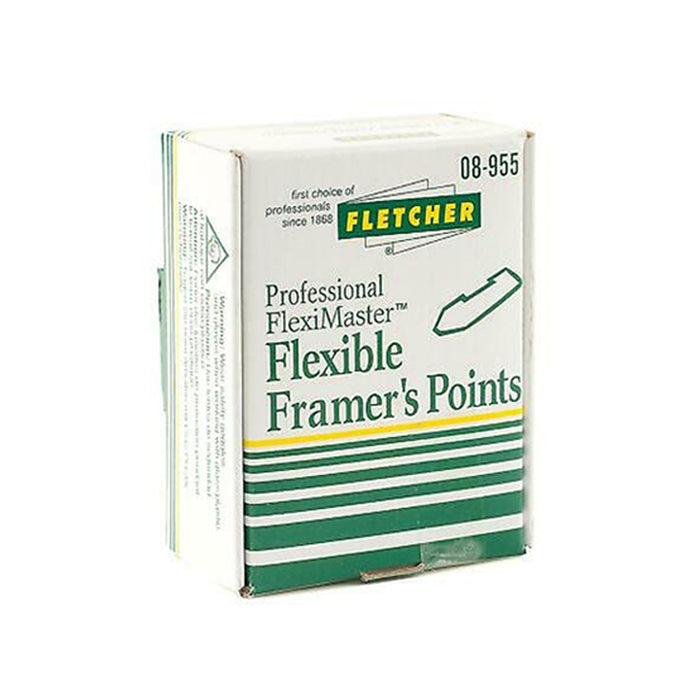 08-955 - Fletcher-Terry Flexible Framer's Points
08-955 - Fletcher-Terry Flexible Framer's Points 16mm
16mm long rigid framers point specially made for the black Fletcher FrameMaster point driver
Suitable for glazing and picture framing.
These flexible points bend to allow the contents of the frame to be changed while maintaining their hold in the molding of the frame. 
Sold in a box of 3700.
Local Gulf Regional Stockiest -  UAE Emirates, Kuwait, Saudi Arabia, Oman, Bahrain, Pakistan, Dubai, Iran, Qatar.