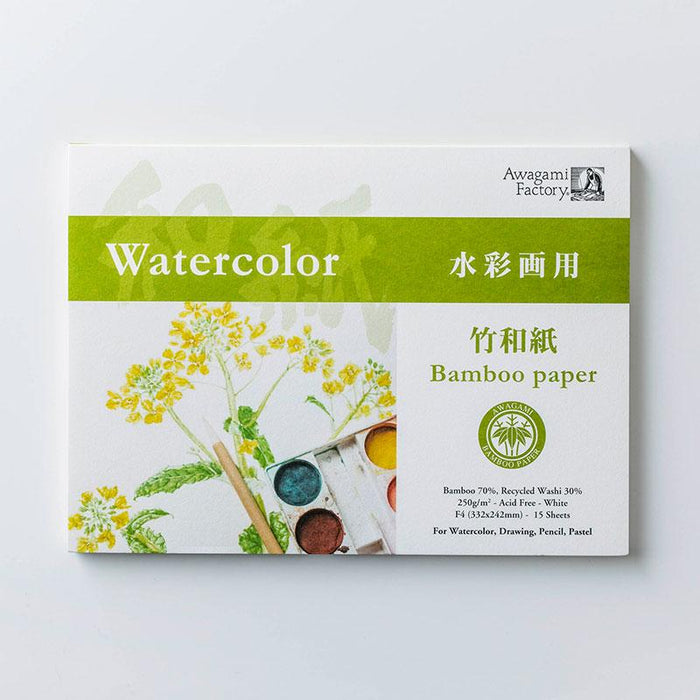 Awagami Art Pad - Bamboo Paper for Watercolor Painting - 332 x 242 mm - F4 - (15 Sheets)
Awagami Art Pad - Bamboo Paper for Watercolor Painting
332 x 242 mm - F4 - (15 Sheets)
An eco-friendly blend of 70% bamboo + 30% recycled pulp and sized for water-based media.
With its subtly textured surface, Awagami Bamboo responds beautifully to artists' brushstrokes and has less sticky sizing than EU papers - this allows for the paper's lovely surface to unify with pigment effortlessly offering artists new more organic results. 100% acid-free and made solely at Awagami, Japan.
weight: 250gsm
deckled edges: 0
material: 70% Bamboo / 30% Recycled Pulp
ph: 6 to 7
Local Gulf Regional Stockiest -  UAE Emirates, Kuwait, Saudi Arabia, Oman, Bahrain, Pakistan, Dubai, Iran, Qatar.