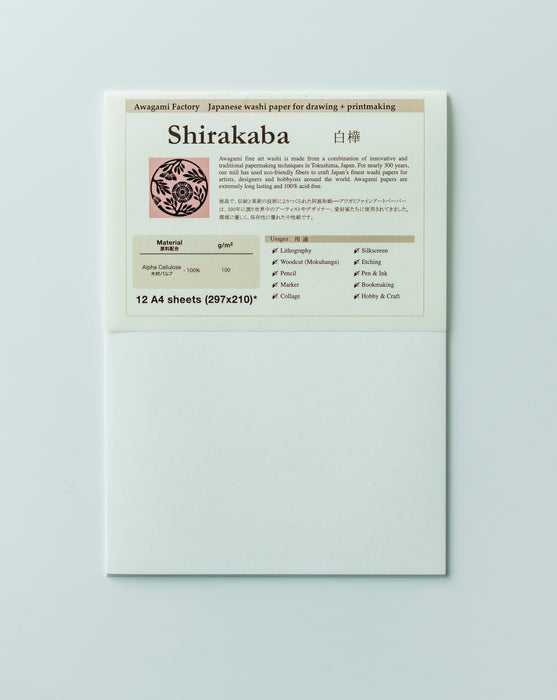 Awagami Fine Art Paper Pack - Shirakaba - 100 gsm- A4 - (12 Sheets)
Awagami Fine Art Paper Pack - Shirakaba
100 gsm- A4 - (12 Sheets)
Shirakaba is one of our thicker/heavier papers and an excellent choice for relief printmaking or mixed-media works. Illustrators often enjoy drawing on the smoother side of Shirakaba while printmakers may prefer the papers' softer side for its unique print + embossing quality. A very robust yet economical paper.
weight: 100 gsm

Material: 100% Alpha Cellulose
Local Gulf Regional Stockiest -  UAE Emirates, Kuwait, Saudi Arabia, Oman, Bahrain, Pakistan, Dubai, Iran, Qatar.