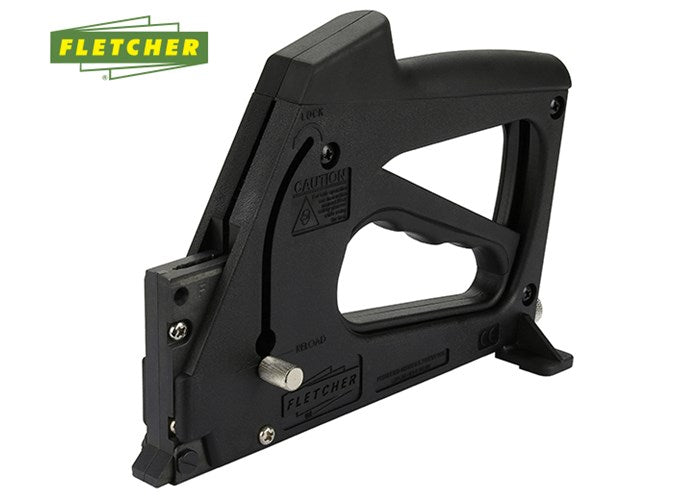 Fletcher-Terry FrameMaster Rigid Point Driver
Fletcher-Terry FrameMaster® - Picture Framing Point Driver (Permanent Artwork) - 07-555
PERMANENT ARTWORK ASSEMBLY: This quality framing point driver, when used with Fletcher's Framers Points, will permanently hold glass, artwork, and backing materials in place. Get that high-quality art gallery appearance without extra work or effort. This point driver system provides a permanent, secured assembly for all of your favorite pieces.
The black Fletcher FrameMaster is a very well-designed and engineered driver for rigid points, proven over many years. The body is made largely in the industrial-grade reinforced polymer. The steel insertion mechanism has a minimum of moving parts.
The unique patented design of the nosepiece ensures that the points are driven flush to the backing board when inserted into the wood or PS molding. 
Fires framers point so that they sit flat on the backing board
Adjustable spring firing power to match molding density
Precision firing, no jamming or double feeding
Note: Points are sold separately
6-month Warranty
Local Gulf Regional Stockiest -  UAE Emirates, Kuwait, Saudi Arabia, Oman, Bahrain, Pakistan, Dubai, Iran, Qatar.
The FrameMaster does not fire any Flexi. See Fletcher FlexiMaster.