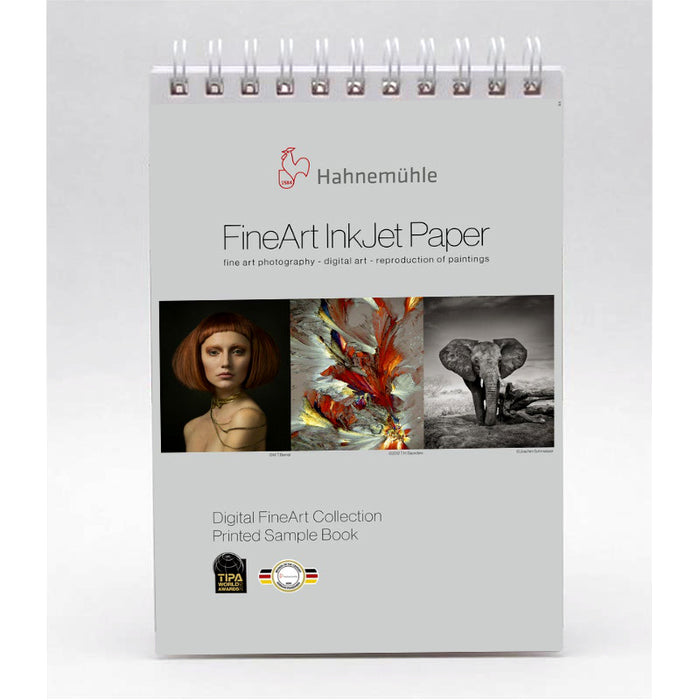 Hahnemühle FineArt Collection - Printed Sample Book (A5) - Spiraled
Hahnemühle FineArt Collection - Sample Book - A5 - Spiraled
A book of sample prints to show the unique surfaces of the Hahnemühle Digital FineArt range.
An attractively printed sample book that highlights the diverse range of Digital FineArt papers. The book contains a complete range of Smooth, Textured, Glossy papers as well as Canvas. Excellent for assisting paper selection.
Made in Germany 
Local Gulf Regional Stockiest -  UAE Emirates, Kuwait, Saudi Arabia, Oman, Bahrain, Pakistan, Dubai, Iran, Qatar.