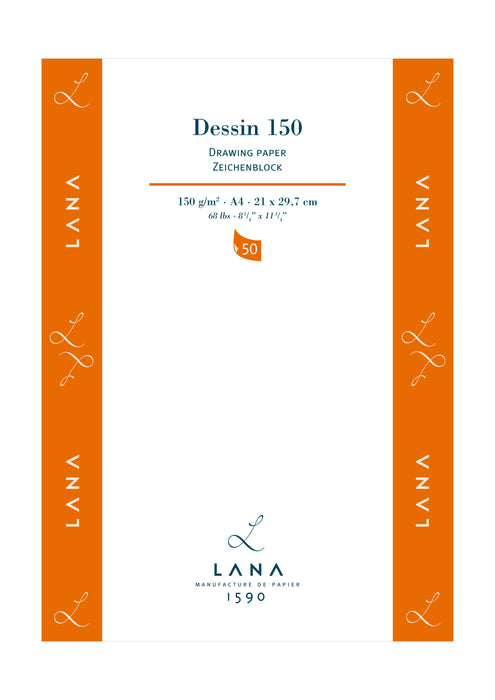 Hahnemühle Lana Dessin - 150 gsm
Hahnemühle Lana Dessin - 150 gsm
A perfect paper with light grain which makes every stroke of your pencil a real pleasure. Surface-sized which makes creations so much easier. Available in different grammages so that you can choose the paper which suits your own needs.
Techniques: pencil, black lead, pastel, felt pen, ink, charcoal, chalk, and watercolor for the highest grammage. Acid-free and age resistant.
Special Order Expected availability: 7-14 business days from date of order. To request a stock availability update on this product please email us at info@rafigroup.ae. Artist Papers & Technical Papers Minimum Wholesale Order is 1500AED.
Made in Germany
Local Gulf Regional Stockiest -  UAE Emirates, Kuwait, Saudi Arabia, Oman, Bahrain, Pakistan, Dubai, Iran, Qatar.