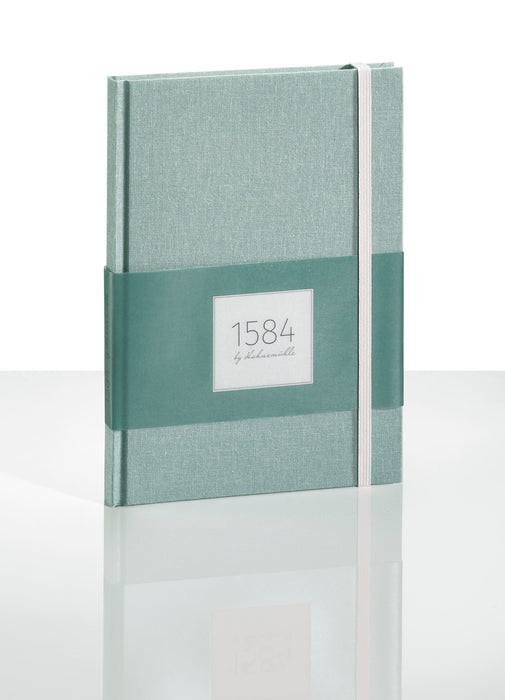 1584 by Hahnemühle A5 Notebook Sea Green - 90/95 gsm - 100 Sheets / 200 Pages
1584 by Hahnemühle A5 Notebook Sea Green - 90/95 gsm
Capture your thoughts and ideas with the joy of writing and passion for paper!
Writing down an idea on paper gives it value and makes it feel more real.
80 white / 20 colored Sheets
Elasticated Fastener
For ballpoint, ink pen, pencil, fine liner, and more
Made in Germany
Local Gulf Regional Stockiest -  UAE Emirates, Kuwait, Saudi Arabia, Oman, Bahrain, Pakistan, Dubai, Iran, Qatar.