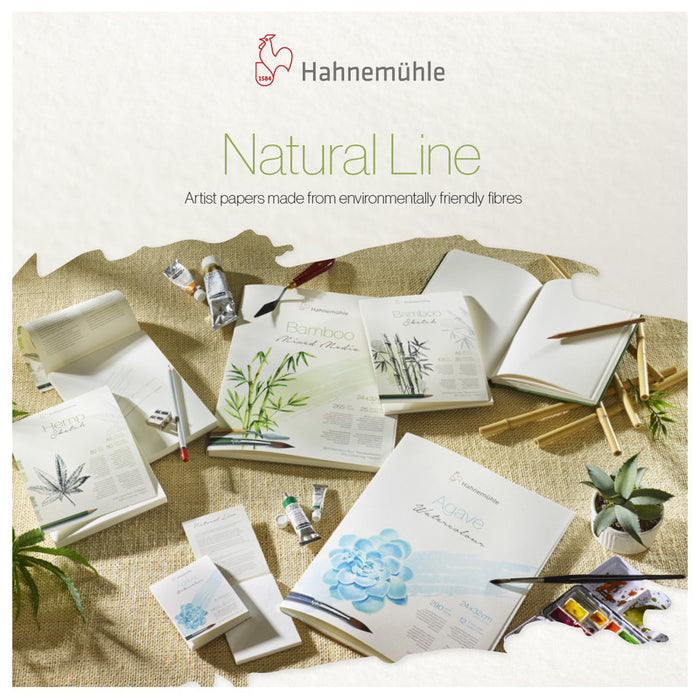 Hahnemühle Natural Line: Bamboo Mixed Media - 265 gsm - 50cm x 65cm (10 Sheets)
Hahnemühle Natural Line: Bamboo Mixed Media 265 gsm
Due to its unique surface, this natural-white artist paper is very well suited for different drawing and painting techniques as well as mixed media techniques. The colour flows beautifully and the brilliance is preserved. High contrasts and excellent colour intensity can be achieved with every technique.
Bamboo 265 gsm is particularly well suited for watercolour, acrylic, and pastel-painting techniques as well as sketching with coal and red chalk
Made in Germany
Local Gulf Regional Stockiest -  UAE Emirates, Kuwait, Saudi Arabia, Oman, Bahrain, Pakistan, Dubai, Iran, Qatar.