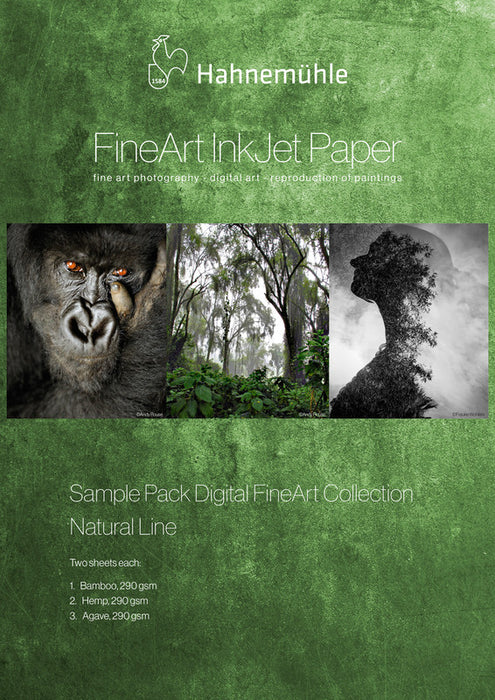 Hahnemühle Natural Line - A4 & A3+ (Sample Pack)
Hahnemühle Sample Pack Natural Line - A4 & A3+
The Hahnemühle Sample Packs contains samples from the Digital FineArt Collection. The Sample Packs are an ideal way to discover and choose the paper quality best suited to the needs of artists or professional photographers.
The Hahnemühle Sample Pack Natural Line contains 2 sheets of
Bamboo 290 gsm
Hemp 290 gsm
Agave 290 gsm
Made in Germany 
Local Gulf Regional Stockiest -  UAE Emirates, Kuwait, Saudi Arabia, Oman, Bahrain, Pakistan, Dubai, Iran, Qatar.