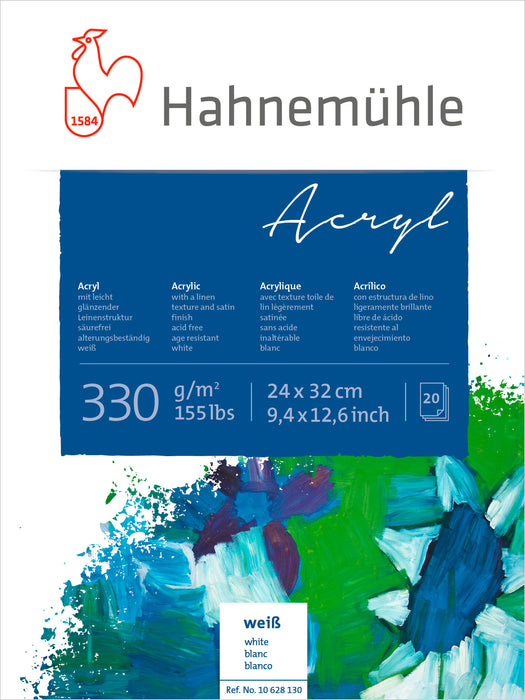 Hahnemühle Oil & Acrylic Paint Board - Acryl 330 gsm
Hahnemühle Oil & Acrylic Paint Board - Acryl 330 gsm
Acryl 330 gsm is a white, slightly shiny paper with a subtle linen texture. This paper represents a great medium for pastose paint applications.  The slight gloss on the surface is even preserved after the painting. The linen structure makes for additional painting effects.
Even without clamping or wet pre-treatment, the paper remains smooth after painting. This artist paper is acid-free and features a high level of longevity.
Special Order Expected availability: 7-14 business days from date of order. To request a stock availability update on this product please email us at info@rafigroup.ae. Artist Papers & Technical Papers Minimum Wholesale Order is 1500AED.
330 gsm / 155 lbs
White
Linen texture
Satin finish
Made in Germany
Local Gulf Regional Stockiest -  UAE Emirates, Kuwait, Saudi Arabia, Oman, Bahrain, Pakistan, Dubai, Iran, Qatar.