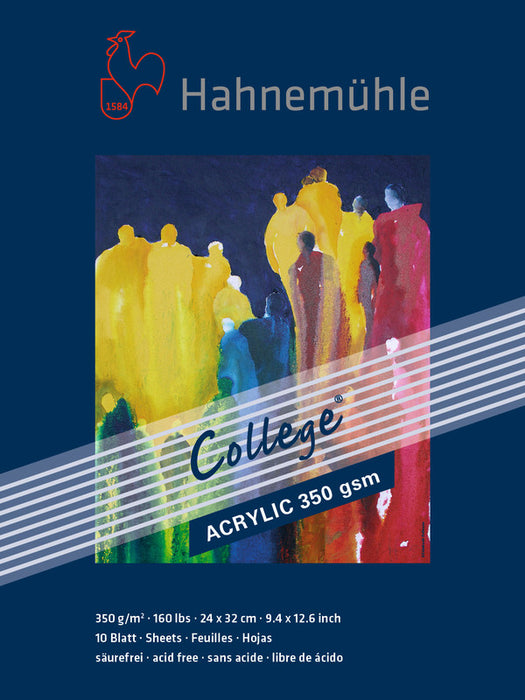 Hahnemühle Oil & Acrylic Paint Board: College® 350 gsm (Block)
Hahnemühle Oil & Acrylic Paint Board: College® 350 gsm
Due to its high gsm, this natural white acrylic-painting cardboard is very tough. Both multi-layer pastose colour applications and thin-layer colour applications result in perfect colour results and differing effects.
College® Acryl 350 gsm features a fine-textured surface for clear colour rendering and the most beautiful colour application. This artist paper is acid-free and features a high longevity level.
Made in Germany
Local Gulf Regional Stockiest -  UAE Emirates, Kuwait, Saudi Arabia, Oman, Bahrain, Pakistan, Dubai, Iran, Qatar.