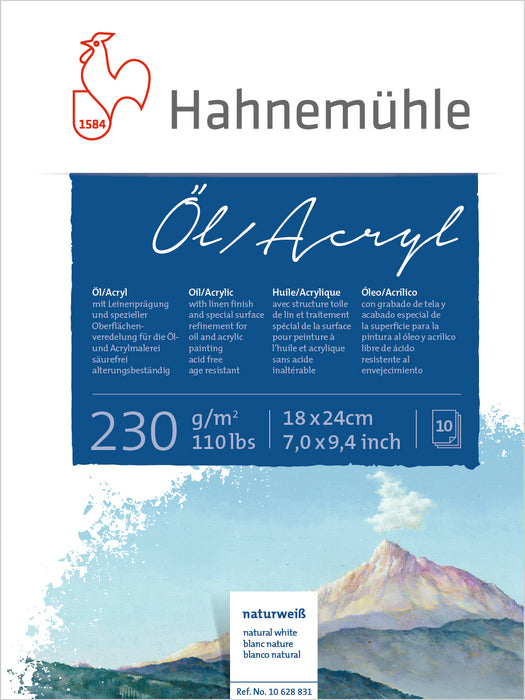 Hahnemühle Oil & Acrylic Paint Board - Oil & Acrylic 230 gsm
Hahnemühle Oil & Acrylic Paint Board - Oil & Acrylic 230 gsm
This high-quality oil/acrylic paint board is natural white and is made of 100% cellulose.

The board is internally sized and has a special barrier layer to prevent bleeding and a halo effect. This quality is perfect for beginners, advanced painters, and professional artists. The board possesses the natural linen structure of a genuine canvas guaranteeing the excellent results to be expected from oil and acrylic painting. Acid-free and age-resistant.
Special Order Expected availability: 7-14 business days from date of order. To request a stock availability update on this product please email us at info@rafigroup.ae. Artist Papers & Technical Papers Minimum Wholesale Order is 1500AED.
230 gsm
Natural white
Linen texture
Suitable for oil and acrylic
Made in Germany
Local Gulf Regional Stockiest -  UAE Emirates, Kuwait, Saudi Arabia, Oman, Bahrain, Pakistan, Dubai, Iran, Qatar.