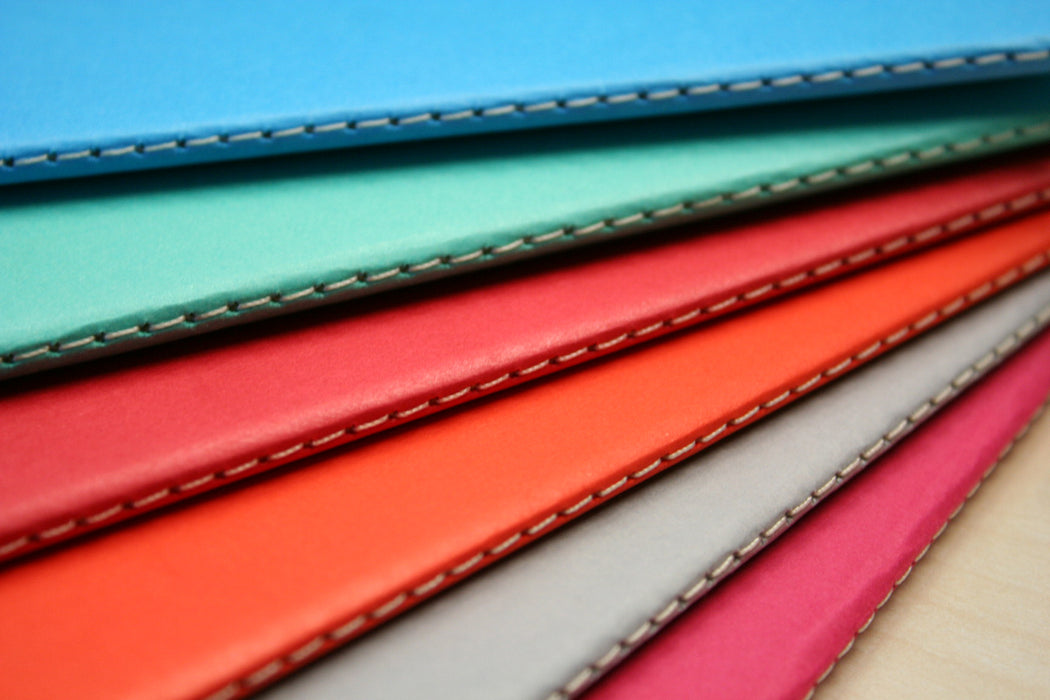 Hahnemühle Sketch Paper - Sketch & Note - 125 gsm
Hahnemühle Sketch Paper - Sketch & Note - 125 gsm
With its hard-wearing stitched binding, the 40-page Sketch & Note makes the ideal travel companion.
The full-grain natural-white 125 gsm paper is perfectly suited for drawings and notes with pens of any kind.
Sketch & Note is available in two-copy bundles in a variety of sizes - A4 for your briefcase, A5 for your backpack, or pocket-sized A6.

Six trendy cover colors are available: Cerise/Paprika in the 'Red Bundle', Delphinium/Menthe in the 'Blue Bundle', and Laurier/Fuchsia in the 'Grey/Pink Bundle'.
Each booklet comes with a lined sticker for the owner's individual labeling.
Special Order Expected availability: 7-14 business days from date of order. To request a stock availability update on this product please email us at info@rafigroup.ae. Artist Papers & Technical Papers Minimum Wholesale Order is 1500AED.

125gsm / 60lbs
Natural-white
Smooth surface
Available in two-copy bundles
Made in Germany
Local Gulf Regional Stockiest -  UAE Emirates, Kuwait, Saudi Arabia, Oman, Bahrain, Pakistan, Dubai, Iran, Qatar.