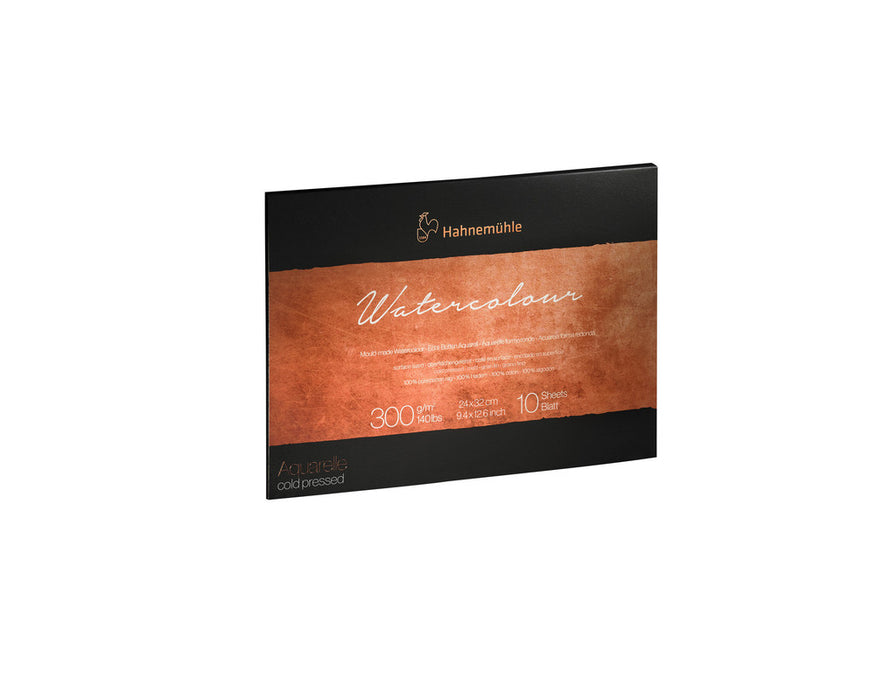 Hahnemühle The Collection - Watercolour 300 gsm (10 Sheets Per Block)
Hahnemühle The Collection - Watercolour - 300 gsm (10 Sheets Per Block)
300 gsm - 100 % cotton rag - mould-made - surface sized - cold-pressed
Hahnemühle Watercolour 300 set new standards for high-quality watercolor papers. A carefully chosen variety of cotton offers extremely strong fiber and incomparable purity. The selection of the best raw materials and exclusively natural filler materials gives the Watercolour 300 papers their unparalleled quality.
The prized cotton paper, Watercolour 300 is characterized by a very durable paper surface that is well suited for demanding watercolor techniques. The fiber do not lift, rub off or loosen, even when applying multiple layers of colour, or when using masking fluids and tapes. This paper lets you use the most beautiful colors and create remarkable wet-on-wet paintings.
Hahnemühle Watercolour 300 and 640 are
vegan
resistant to aging
acid-free
Made in Germany
Local Gulf Regional Stockiest -  UAE Emirates, Kuwait, Saudi Arabia, Oman, Bahrain, Pakistan, Dubai, Iran, Qatar.