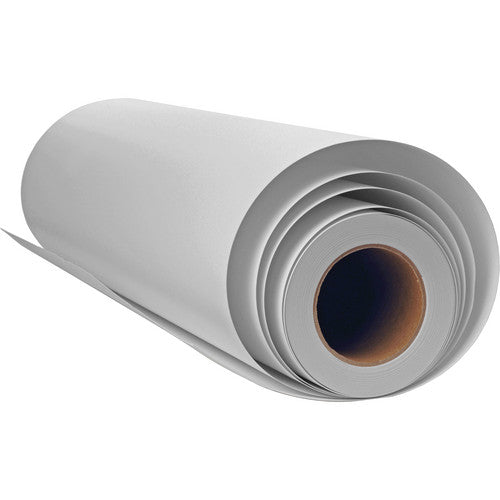 Moab Paper - Slickrock Metallic Pearl - 260 gsm - 44" x 50' (111.8 cm x 15.2 m) (Roll)
Moab Paper - Slickrock Metallic Pearl - 260 gsm - 44" x 50' (111.8 cm x 15.2 m) (Roll)

This 44" x 100' roll of Slickrock Metallic Pearl 260 from Moab is a 260 gsm paper with a metallic finish and a 100% alpha-cellulose resin-coated base.
The paper's high gloss and metallic finish provide a unique lifelike, almost 3D quality to any image and it offers a good heavy feel with a 12 mil thickness.
Also, the paper is rated with a 97% opacity, a gloss level of 62% at 75°, and an 80% whiteness.
The paper is suited for both black and white and color prints with its water-resistant, acid-free design and comes on a 3" core.
Specification:
100% Alpha Cellulose Resin-Coated Base
Basis Weight: 260 gsm
Thickness: 12 mil
Brightness: 80%
Opacity: 97%.
Gloss Level: 62% at 75°
Water-Resistant
Acid-Free
Surface Finish: Metallic
Core Size: 3"
Local Gulf Regional Stockiest -  UAE Emirates, Kuwait, Saudi Arabia, Oman, Bahrain, Pakistan, Dubai, Iran, Qatar.