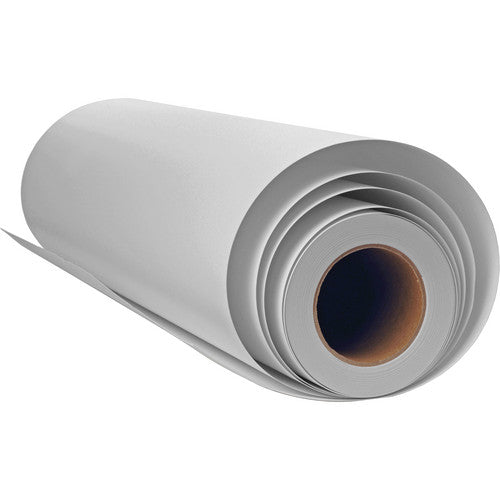 Moab Paper - Lasal Exhibition Luster 300 - 300 gsm - 44" x 100' (111.8 cm x 30 m) (Roll)
Moab Paper - Lasal Exhibition Luster 300 - 300 gsm - 44" x 100' (111.8 cm x 30 m) (Roll)

This 44" x 100' roll of single-sided Lasal Exhibition Luster 300 from Moab features a resin-coated base with a 300 gsm basis weight and an 11 mil thickness for a heavyweight, exhibition-quality feel.
It is coated to produce an extra-wide color gamut and offers a brightness of 145% and an opacity of 86%.
Also, the paper is water-resistant, acid-free, and has a luster surface finish. It comes on a 3" core.
Specification:
300 gsm / 11 mil
CIE Whiteness D65/10 145
Opacity > 86
Resin Coated
Single-Sided
Ultra White
Water-resistant
Pigment (recommended) / Dye
Local Gulf Regional Stockiest -  UAE Emirates, Kuwait, Saudi Arabia, Oman, Bahrain, Pakistan, Dubai, Iran, Qatar.