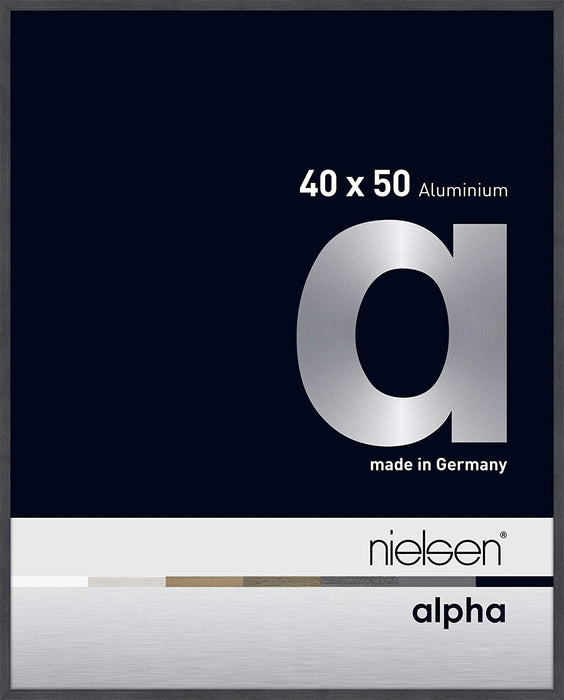 Nielsen Alpha 40 cm x 50 cm Aluminum Picture Frame
Nielsen Alpha 40 cm x 50 cm Aluminum Picture Frame - Silver Matte & Black Matte
Alpha, the 7.8 mm narrow picture frame made of aluminum with the perfect miter. Attractive, high-quality anodized or veneered surfaces, two glass variants.
Suspension in portrait and landscape format
Photo formats with stand
Rear panel with torsion springs for a quick change of motif
Made in Germany
Local Gulf Regional Stockiest -  UAE Emirates, Kuwait, Saudi Arabia, Oman, Bahrain, Pakistan, Dubai, Iran, Qatar. 
Design and quality to meet the highest expectations
Only the best components are used on the Alpha production line in Rheda:
Float glass with smoothed edges or
Optical interference coated anti-reflective glass (True Color Super Clear)
Acid-free barrier paper inlay (200 g)
Stable MDF backing board with torsion springs and hanger
New, extra-strong corner fastening, perfect miter joint
Great form stability
New hanging systems
Variety of colours and sizes - 13 colours and 32 sizes