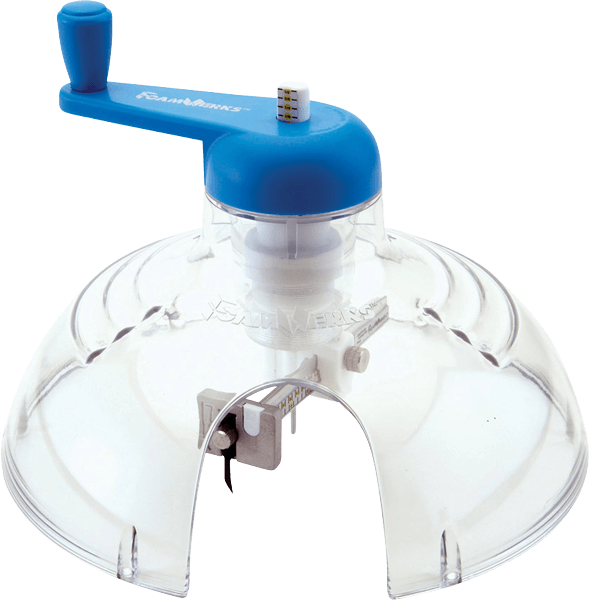 FoamWerks WA8001 Circle Cutter FOAMWERKS FOAM CUTTERS
FoamWerks WA8001 Circle Cutter
FOAMWERKS FOAM CUTTERS
Cut perfect circles from 1" to 6" diameter
Center depth indicator shows blade progression
Dual inch/metric rail
Centering pin
Magnetic blade slot
Clear acrylic safety dome
Special Order Expected Availability 2-4 Weeks
Cut perfect circles from 1" to 6" (2.5cm to 15.25cm) diameters. Center depth indicator shows blade progression for board depths from 1/8" to 1/2" (3.1mm to 12.7mm). Features dual inch/metric rail, centering pin, magnetic blade slot, clear acrylic safety dome, and five blades.
IMPORTANT: Always use a scrap piece of foam board underneath the piece you are cutting. This is to protect the tool and extend the life of the blades.
Uses WA FoamWerks Replacement Blades.