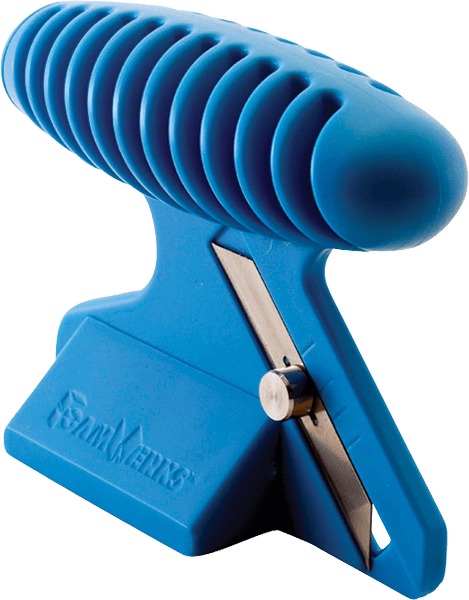 FoamWerks WC6010 Straight/Bevel Cutter FOAMWERKS FOAM CUTTERS
FoamWerks WC-6010 Straight/Bevel Cutter
FOAMWERKS FOAM CUTTERS
Economy and versatility combined
One tool creates both bevel and straight cuts
Adjustable blade depth
Ergonomic handle
On‑board blade storage
Used with any suitable straight edge
Special Order Expected Availability 2-4 Weeks
Economy and versatility combine in the FoamWerks Straight/Bevel Cutter. Simply rotate the angled base block and the WC‑6010 transforms from a straight cutter to a bevel cutter. Features include adjustable blade depth, ergonomic handle, and on‑board blade storage. The Straight/Bevel Cutter works with 3/16" (5mm) foam board. Includes two blades and can be used with any suitable straight edge.
IMPORTANT: Always use a scrap piece of foam board underneath the piece you are cutting. This is to protect the tool and extend the life of the blades.
Uses WC FoamWerks Replacement Blades.