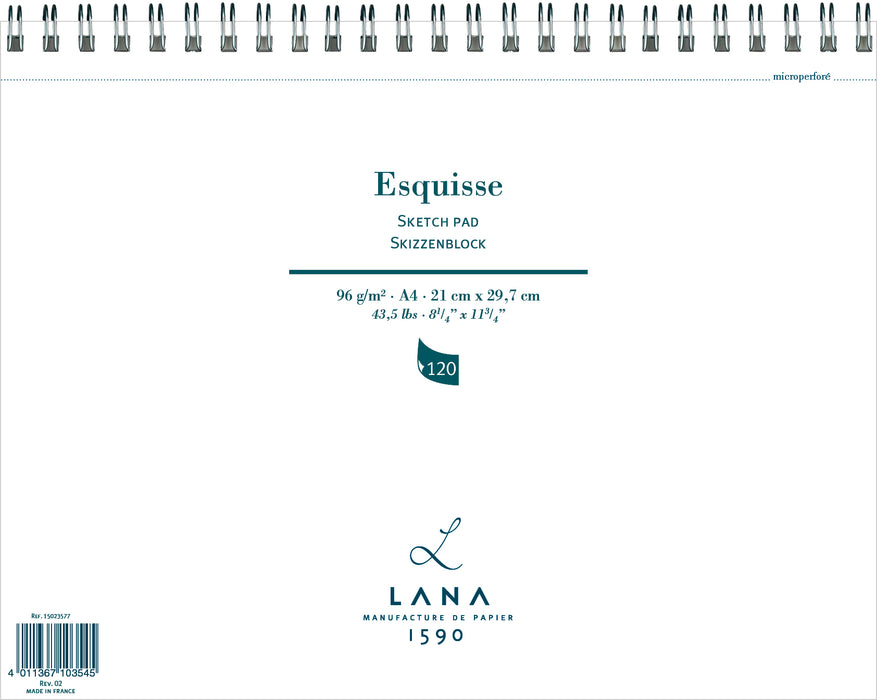 Hahnemühle Lana Sketch / Esquisse - 96 gsm
Hahnemühle Lana Sketch / Esquisse - 96 gsm
An authentic sketch paper allowing you to make your drafts quickly and accurately thanks to a light, velvety grain which will make gluing and ­retouching much simpler to perform.
Techniques: pencil, black lead, pastel, felt tip, ink, charcoal, gouache,
chalk. Acid-free and age-resistant.
Special Order Expected availability: 7-14 business days from date of order. To request a stock availability update on this product please email us at info@rafigroup.ae. Artist Papers & Technical Papers Minimum Wholesale Order is 1500AED.
Made in Germany
Local Gulf Regional Stockiest -  UAE Emirates, Kuwait, Saudi Arabia, Oman, Bahrain, Pakistan, Dubai, Iran, Qatar.