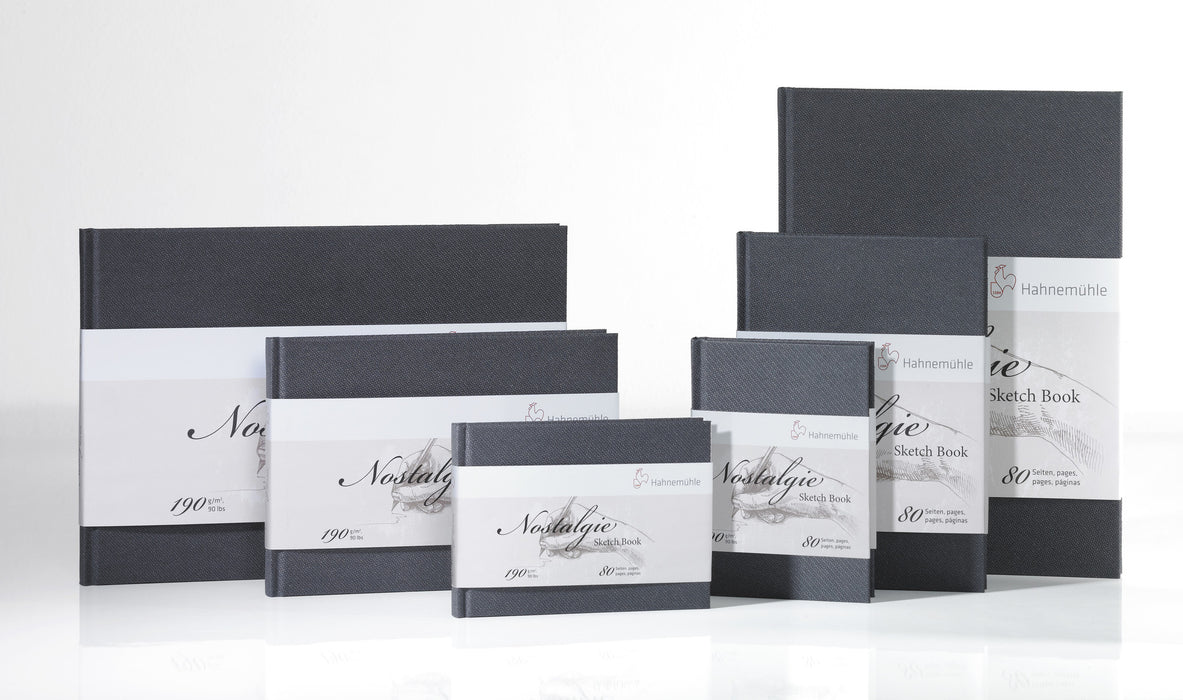 Hahnemühle Nostalgie - 190 gsm - A6, A5, and A4 - Portrait & Landscape - 40 Sheets / 80 Pages
Hahnemühle Nostalgie - 190 gsm -  A6, A5, and A4
Portrait & Landscape - 40 Sheets / 80 Pages
A popular classic from our sketch and drawing range, now in a sketchbook.
Thread stitched for a solid binding and flatness over two pages, this sketchbook features 190 gsm, natural white paper. The smooth surface allows for clearly defined hatchings and pen work, as well as beautiful gradients of color. Suitable for the use of all dry painting techniques in addition to wet colors. This versatile paper is encased in linen surfaced grey hardback cover, with a red ribbon page marker. Acid-free.
Special Order Expected availability: 7-14 business days from date of order. To request a stock availability update on this product please email us at info@rafigroup.ae.
40 Sheets/80 Pages
Natural white, 190gsm
Linen surfaced cover
Book mark ribbon
Made in Germany
Local Gulf Regional Stockiest -  UAE Emirates, Kuwait, Saudi Arabia, Oman, Bahrain, Pakistan, Dubai, Iran, Qatar.