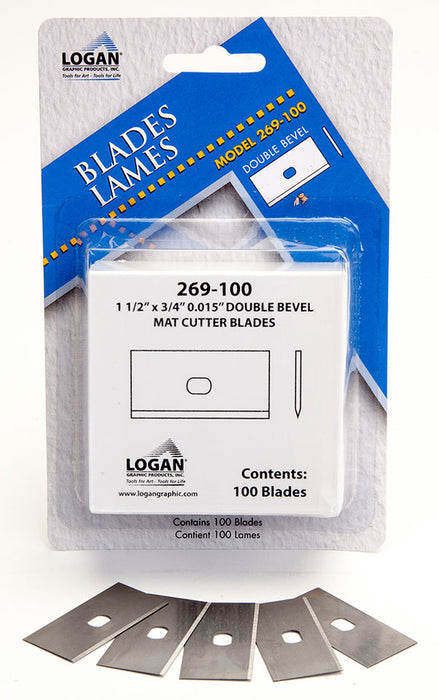 Logan Replacement Mat Cutting Blade Model 269-100
Logan Replacement Mat Cutting Blade - 269-100
The best way to cut a great mat is with a sharp blade. Over time, your tool's blade will wear down and degrade the quality of your work. Logan replacement blades are specifically sharpened to produce professional quality cuts. Always use Logan replacement blades for outstanding results.
For Framers Edge 

650-1, 655-1, 660-1 Mat Cutter,
0.015 thick double beveled backless blade
Reversible to use both ends
Available in packs of 100
For use with Framers Edge Elite series
All purpose general blade
Local Gulf Regional Stockiest -  UAE Emirates, Kuwait, Saudi Arabia, Oman, Bahrain, Pakistan, Dubai, Iran, Qatar.