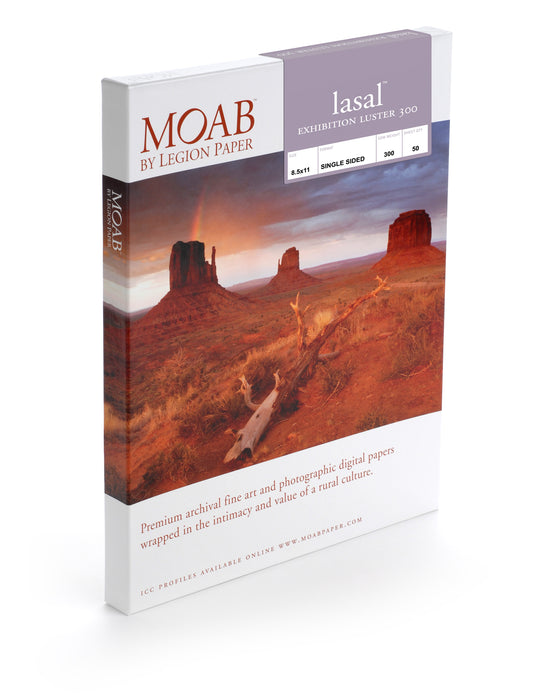 Moab Paper - Lasal - Exhibition Luster 300 gsm - A4, A3+ & A2 - Single Sided (50 Sheets)
Moab Paper - Lasal - Exhibition Luster 300 gsm - A4, A3+ & A2 - Single Sided - 50 Sheets
If you're looking for sharp and vivid images, then Lasal is the product family for you.
Lasal Exhibition Luster weighs in at a healthy 300gsm.  Ideal for gallery and exhibition prints, the new fourth-generation coating ensures the highest possible d-max and color holdout.
Specification:
300 gsm / 11 mil
CIE Whiteness D65/10 145
Opacity > 86
Resin Coated
Single-Sided
Ultra White
Water-resistant
Pigment (recommended) / Dye
Made in the US
Local Gulf Regional Stockiest -  UAE Emirates, Kuwait, Saudi Arabia, Oman, Bahrain, Pakistan, Dubai, Iran, Qatar.